Summary:
This story takes place in the 1800-1900s. It's an old story of a prince who ran away from the kingdom to feel more in control of his life. Michael, wanted to be his own man and in this adventure he meets Annalissa who has a dark past. But each other might be exactly what they need to heal their past and make their future together. Join me to find out where this journey will take them...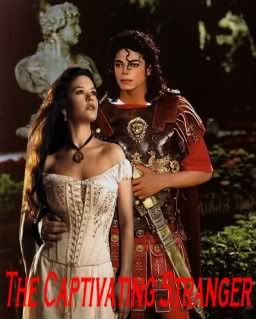 THE STORY IS NOW COMPLETE. I WANT TO THANK ALL THE READERS WHO TOOK THEIR TIME TO READ MY STORY AND THE LOVELY REVIEWS THAT YOU LEFT HERE. I REALLY APPRECIATE IT FROM THE BOTTOM OF MYHEART. I HOPE YOU ENJOYED READING IT AS MUCH AS I ENJOYED WRITING IT. HERE IS ANNALISSA'S AND MICHAEL'S STORY. I LOVE YOU. XOXO
RATED R to NC-17 FOR ADULT CONTENT.
Categories:
Lisa Marie Presley: 1994
,
Adult
,
Adventure
,
Hurt/Comfort
,
Romance
,
Suspense
Characters:
Michael
,
Original Girl
General Warnings:
None
Trigger Warnings:
None
Series:
The Captivating Stranger Series
Chapters:
30
Table of Contents
Completed:
Yes
Word count:
66379
Read Count:
16343