First off: Happy Michael's Birthday!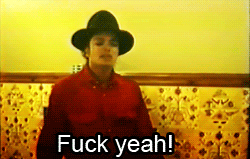 Now, the business at hand. You guys seem to equally love a few stories/authors for the same category. This is great as it means we get to have a run off :D
These are:
Best Author:
TutThreeSevens
Tinker13
Femalien
fenderjazzkid (accidentally left off the last ballot. Sorry!!)

Best New Writer:
TutThreeSevens
HoneyToTheBee
Favourite Michael:
Expect the Unexpected
The Accused
Favourite Couple:
Semaj and Michael - Gansta lovin
Mandy/Michael - Fear of Flying
Min Ae & MJ - Guilty Until Proven Innocent
Malania/Michael in The Accused
Michael and Belinda - Give in to me
Michael & Cherell - MJ in Love: The Whole Story
Best Long Fanfic:
My Brother's Best Friend/Roomate From Hell - HoneyToTheBee
Teachers Pet - MychaelaJaleesa
Believe in me - Femalien
All of these are effectively starting clean because they were tied. If you've voted for them previously, you can vote for them again. One vote per category. As I know that people may take a moment to see this, voting will continue through 9/4/15 and be closed at 5pm PDT.