Reviewer:
Pytinhercloset
Signed
[
Report This
]
Date:
Nov 03, 2012 05:35 am
Title:
Chapter 6
Wow this is so sad :( I love the bit u did on Michaels fans and their loyalty it's very true :) I just know that even though things may get worse they will eventually get better :)
oh, who are u going to see in concert? :)
<3
Author's Response:
For sure! MJ fans I find are really loyal, and everyone is so nice to each other! It's 100% true
:D Oh I'm so glad you asked XD
Marianas Trench!
Omj it was amazing! My friend and I had floor seats and we were right up against the fence and I **touched** him! Holy crap!!!!!!!!!!!!!!!!!! I touched his arm! It feels like heaven and happiness! Oh my God it smells like him! lol! Sorry, 'him' is Josh Ramsay. It was such a good concert thougH! Amani Vice and Down With Webster were the opening acts.
Here are some pics I took, just a few though... I took 153 lmao!
That's Josh flying through the air, about to do a summersault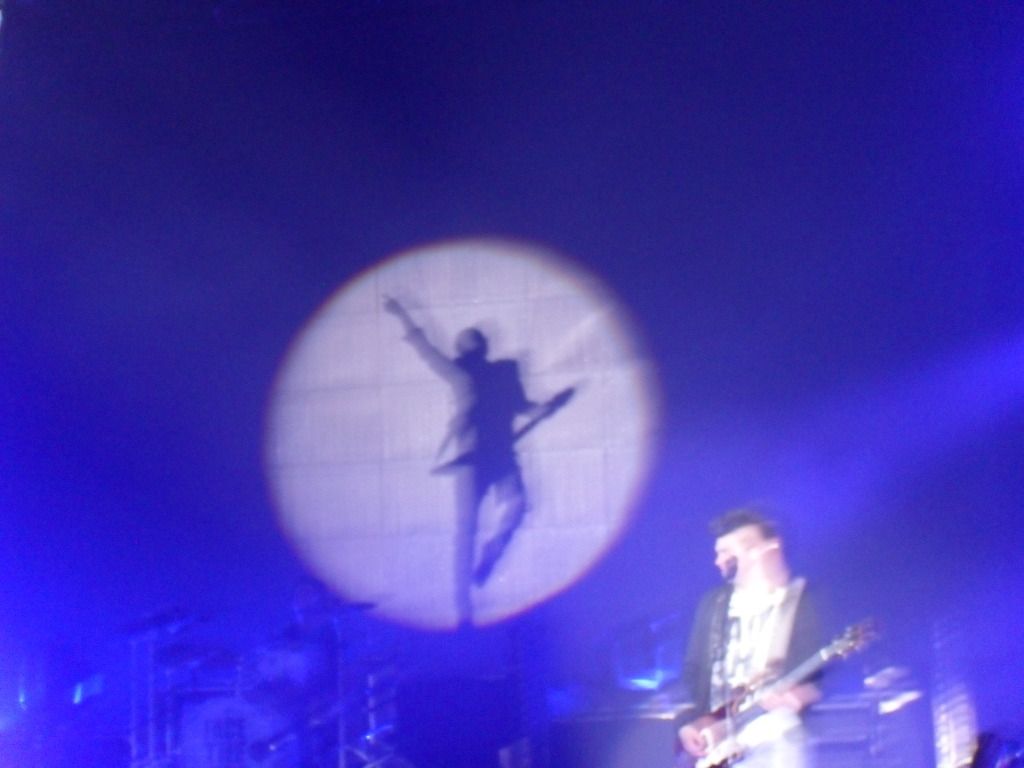 That's Josh's silhouette, and Mike Ayley :)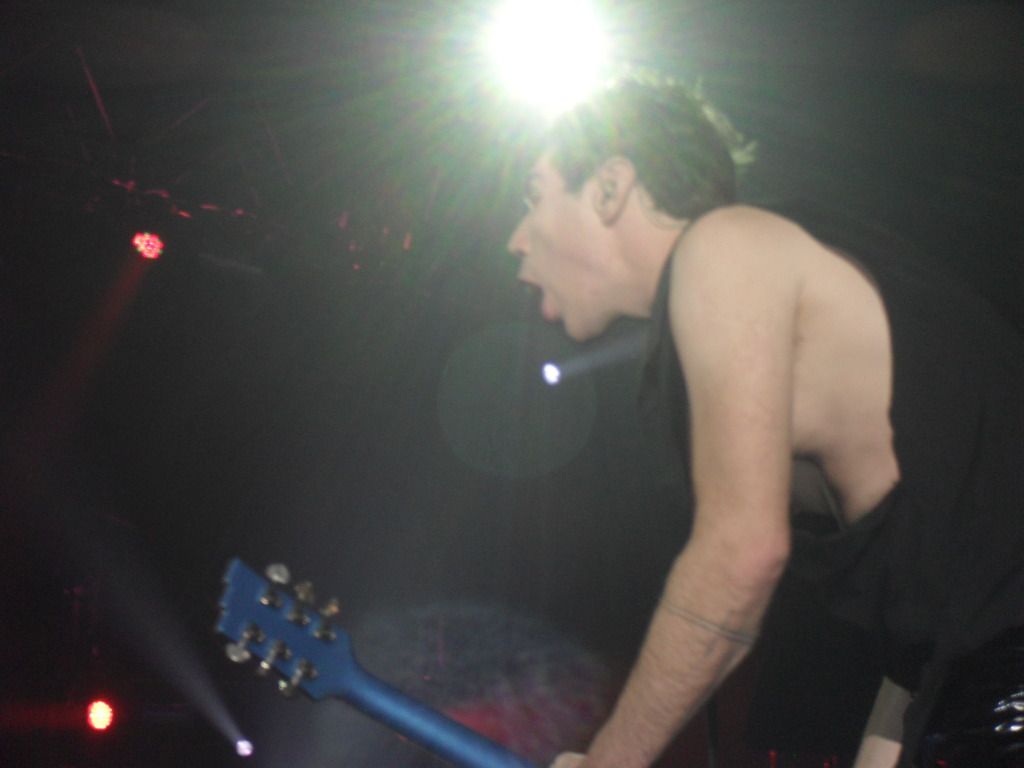 That's Josh playing his guitar XD No zoom was needed for that picture, we were THAT close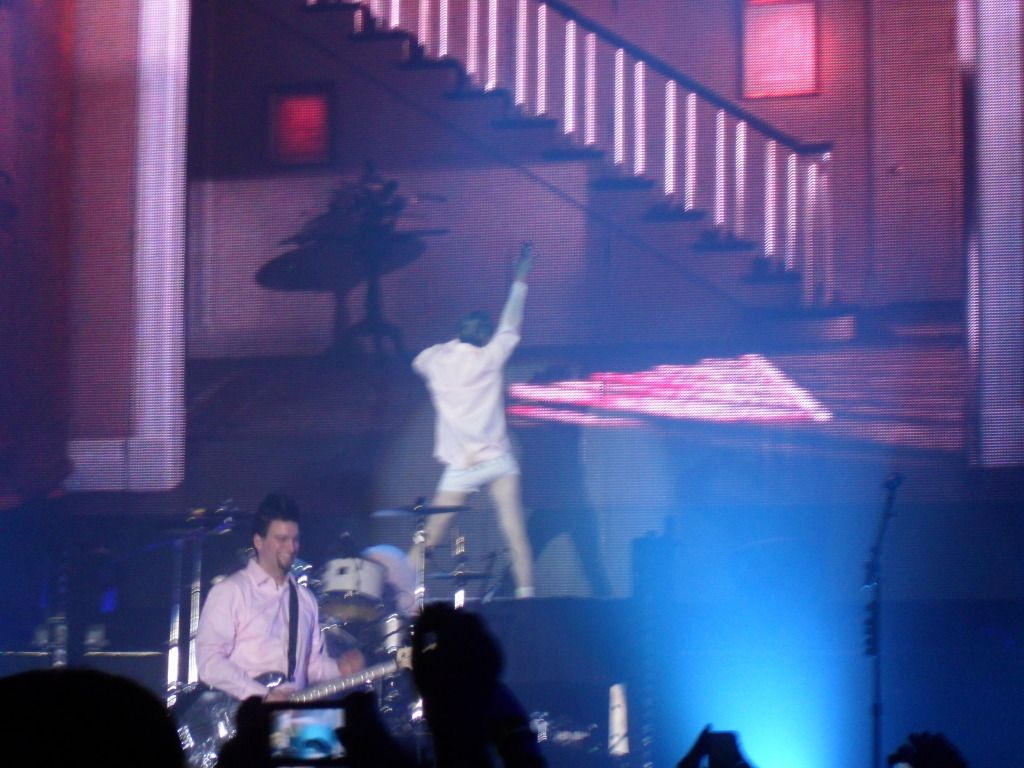 Josh coming up from the stage in his underwear about to sing Desperate Measures XD lmao! I love this picture so much
That's Josh's butt. I couldn't help myself! Idk if you can read it, but on the back of his underwear it reads 'Ramsay' XD THIS is my all time favorite picture. omg he has really hairy legs. lmao I felt like such a creep taking this picture!
Anyway, I got a bunch more of the rest of the band, but Josh is my favorite so I got mostly him! :D He surfed the crowd, went up into the bleachers, entered in a jack-in-the-box, flew across the stage and they all paraded around in their underwear. Best. Night. Of. My. Life.
And the opening act took his shirt off as he sang a song about taking his shirt off... lmao!
Reviewer:
ThrillerEraSlave
Signed
[
Report This
]
Date:
Nov 02, 2012 08:16 pm
Title:
Chapter 6
Oh my god..I'm sorry but this actually made me cry, so much I had to stop reading.
Because right now. I was arguing with my ex boyfriend. He just wouldn't believe me that I still loved him. Like if I didn't love him, why would I be talking to him, asking him how was his day, like I always did when we were together? His girlfriend is just..brainwashing him...we were in so much love, for almost 2 years we were together, we were gonna get married in 3 years..but...it all stopped there...July 21, 2012..we broke up. We both adored Michael with a passion, huge fans. But we were in a long distance relationship. He was in Cali, I was in Texas. I was gonna move there this year to be with him..but..it was over. And besides he reminds me so much of Michael..sweet, smart, humble, funny, cute, loving, understanding, jealous, everything. I still love him...
i told him I was going to kill myself which I am temping to do..
---
Re: Re:. why do you want me? why am i so important to you? tell me. how am i special to you?

---
Because I love you, you were my first, and there is just something about you that attracts me to you, you're just like Michael. You were my prince, my knight in shinning armor, my king & you said that I was your princess, your queen, your love..I love you..
---
Re: Re:. come on dont hurt yourself man
---
No, I am because you say that I'm lying to you when you are. You tell me you don't love me when you still do. It's been 2 months since we broke up, and you 'moved on'. No, I still feel that love you have for me. I love you don't you see? I still love you more than anything in the universe! So if I can't have you, you can't have me in the future. So I am killing myself.
---
Re: Re:. i still love you its just hard right now okay?
---
I knew it..I fucking knew it! You tell me that I lie to you, when YOU are the one that is!...It's hard...I know...but you love me I know it!
---
Re: Re:. I still care trust me its gonna be so hard to get you out of
my mind, i think about you everyday just give me awhile okay? Im still hurt bro.
---
No, I'm not gonna give you awhile, I need to know NOW, do you love me still and do wanna have that relationship we still had?... She'll dump you...I know a girl when I see one...she'll hurt you... And I never hurt you...I never meant to...I loved you like you were a father, a brother, a cousin, a son, a god.. I love you boo, I still do! So I just wanna know....Do you wanna get back together in the future? Will I be your second choice?..
---
Sorry, I posted my argument here... I just had to share it when someone...
i loved this by the way. You should updated soon..<3
It Got To Your Head
's Chapter 3 is here, so you may read.
Author's Response:
:'( I'm so sorry that you're going through that! That must be really tough, but PLEASE don't kill yourself over a boy, even if he is the love of your life. Things will start to turn around, I promise. It's hard now, but it wouldn't be life if there weren't hard times. Just hang on in there <3
Reviewer:
quenchmydesire
Signed
[
Report This
]
Date:
Nov 02, 2012 08:13 pm
Title:
Chapter 6
Love this story<333
Author's Response:
Thank you! I'm happy! :)