Summary:
The term chiral is used to describe an object that is not superimposable on its mirror image.
Typically two chiral molecules will behave identically to each other. But that is not to say that they won't react. And when they do, the results can be explosive.
A big thank you to Annie for the awesome new banner!
Disclaimer: All publicly recognized characters, settings, etc. are property of their respective owners. The original characters and plot are propery of the author. No copyright infringement is intended.
This story is set in the Dangerous era but has all the modern amenities (cell phones, computers, etc.)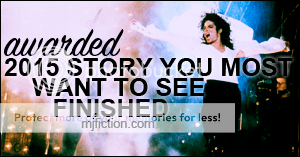 Categories:
Award Winning
,
Dangerous: 1991-1993
,
Hurt/Comfort
,
Humor
,
Romance
Characters:
Michael
,
Original Girl
General Warnings:
None
Trigger Warnings:
Alcohol Abuse
,
Drug Abuse
,
Self-Harm
Series:
None
Chapters:
40
Table of Contents
Completed:
No
Word count:
90822
Read Count:
16420