Summary:
"Michael Joseph Jackson"
Just the name alone holds The Dignity, The Pride, The Courage and The Power.
A story that focuses on the life of the one of the greatest Stars that ever lived. The Man who created his own path and registered his feet in History and also the Man with Splitting-unpredictable-personalities. He is very bright yet self-destructive, he has an extremely high IQ yet a terrible temper, he is Childish yet Domineering, he is innocent yet a cautious businessman, he is rich & powerful yet also an insecure child. However he can be angelically sweet and cuttingly cold.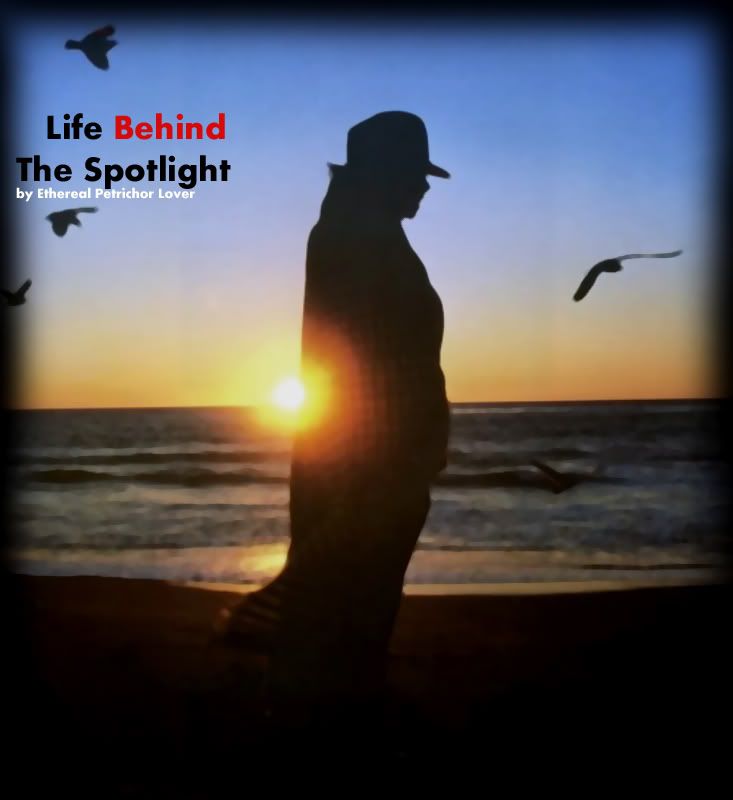 *Plot Summary For The Story (Part I):
Being in the spotlight for more than 20 hours a day wasn't a big deal for Michael, as he was used to that. But the life behind those flashlights was really uncomfortable and perplexed. People constantly gossiped, disturbed and humiliated him. His Extra ordinary life with hallucinations confounded him. Though he was a pop star, his life wasn't a Fairy Tale.
The story initiates with the Young, Jacksons Era Michael Jackson and Ends with the Very Successful Bad Era Michael Jackson with the title of The Most Famous & Successful Man on Earth, after his rocket fame. He meets someone during the audition of the movie 'The Wiz' and as young tender love blossoms between them, he wants to spend the rest of his life with them. May be his life won't be so bad if he share it with them.
Note: This story starts from The Jacksons Era and ends with Bad Era.
(I'm trying to write his entire life, with fictionalized personal life… so I really appreciate your support)
~ ~ ~
DISCLAIMER:
This story is Not Complete Fiction as it contains the real life incidents of Michael. The Characters I used other than Michael are 100% Fiction. Any Resemblance to any person living or dead is purely Co-Incidental. All publicly recognizable characters, settings, etc. are the property of their respective owners. The original Characters and Plot are the property of the author. The author is in no way associated with the owners, creators, or producers of any media franchise. No copyright infringement is intended. I'm in No Way related to Michael, and The Source for all the things I use in this Story is Researches and References alone.
Categories:
Off The Wall: 1975-1981
,
Thriller: 1982-1983
,
Bad: 1986-1990
,
Adult
,
Hurt/Comfort
,
Humor
,
Romance
Characters:
Michael
General Warnings:
Erotica
Trigger Warnings:
None
Series:
None
Chapters:
9
Table of Contents
Completed:
No
Word count:
19796
Read Count:
3021