Summary: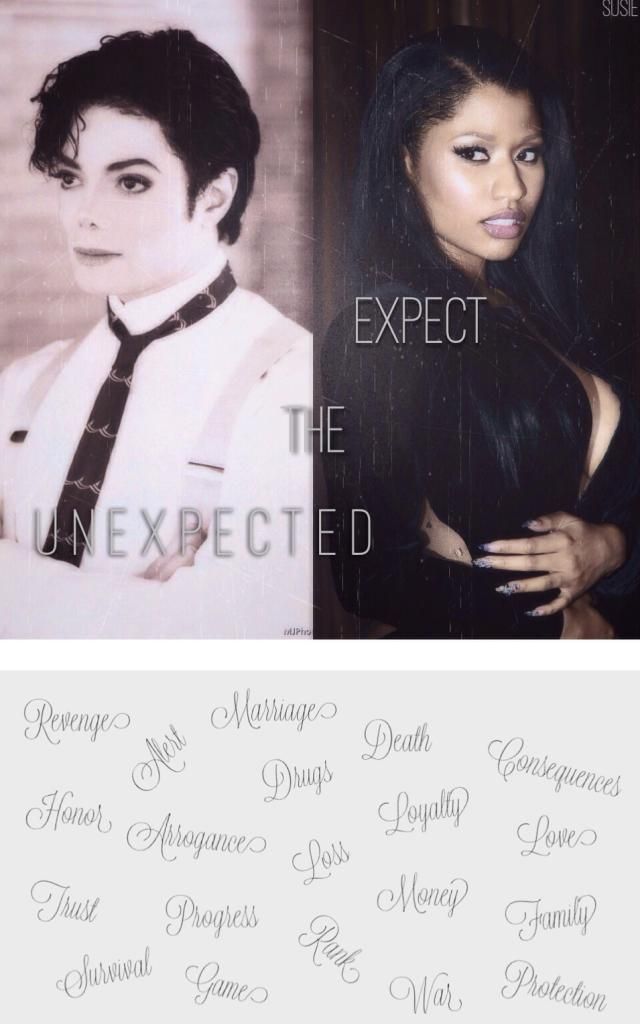 It's 1995 and Michael and Daryll Jackson have New York City on lock. They've worked their way up in the drug game and now they have the money, the power, and for the most part—the respect. But everyone knows it's lonely at the top. Greed, lust, and jealousy run wild as friends become enemies, enemies become lovers, and family ties become broken. Expect the Unexpected, Book I is a street tale that will make Urban Fiction lovers rejoice as they follow the stories of characters they will grow to know and love.
Redone: "Great story! I love your writing style."
GnRMJ: "...Seeing you update is like a breath of fresh air on this site. You've become my favorite author and this has become my favorite story :)"
Cwooten: "I reread this story so many times because it's my favorite on the site!"
DAngERouS2200: "...This story is one of my faves on this site and I've reread it more than a few times simply because I love it so much!..."
**VERY STRONG LANGUAGE, VIOLENCE, AND SEXUAL CONTENT
TRIGGER WARNINGS: DRUG USE, PHYSICAL ABUSE, RAPE**
Categories:
Bad: 1986-1990
,
HIStory: 1995-1999
,
Adult
,
Adventure
,
Crime
,
Drama
,
Family
,
Hurt/Comfort
,
Romance
,
Suspense
,
Trigger Warning!
Characters:
Michael
General Warnings:
Graphic Depictions of Violence
,
Nudity
,
Some Scenes of an Explicit Sexual Nature
,
Strong Language
Trigger Warnings:
Death
,
Domestic Abuse
,
Drug Abuse
,
Emotional Abuse
,
Physical Abuse
,
Rape
,
Sexual Abuse
Series:
Expect the Unexpected: The Jackson Dynasty Saga
Chapters:
39
Table of Contents
Completed:
No
Word count:
76139
Read Count:
19889