Summary:
Michael the handsome pretty young man, Shitty and moody boy.. He is in highschool. Along with other teenagers. Living
in the middle of Alanta. Breaking it down old school
and falling in love with girls and such a ladies man when it comes to prom.
Here is Shawniece, the pretty young lady who has shitty Moody side of her. A beautiful face when it comes to modeling and school news everymorining. The lady with dreams.. and the girl that every man could fantasize about now and then. And such a goofy and a very confident & bubbly girl. Once you think about it.
Once they see eachother, Love blooms like a cute pink flower in a tree...See how it all began AND ends in 90's Love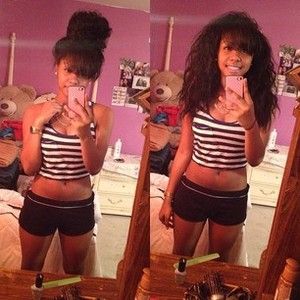 Categories:
Bad: 1986-1990
,
Adventure
,
Fantasy
,
Hurt/Comfort
,
Humor
,
Romance
,
Trigger Warning!
Characters:
Michael
,
Original Girl
General Warnings:
Strong Language
Trigger Warnings:
Alcohol Abuse
Series:
None
Chapters:
3
Table of Contents
Completed:
No
Word count:
1744
Read Count:
106